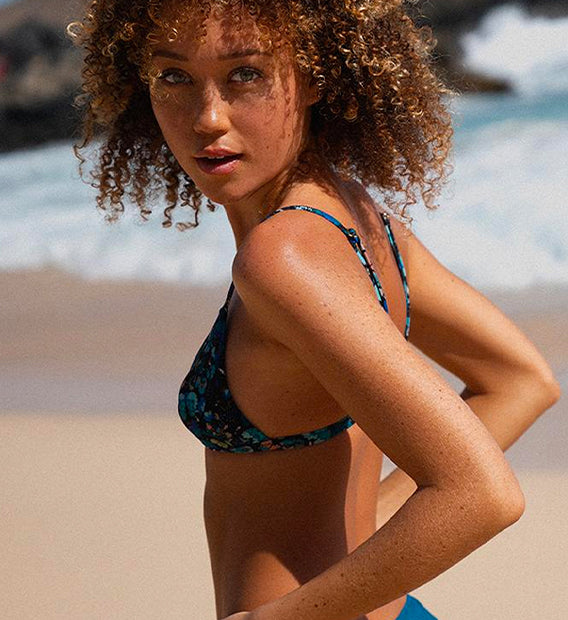 Some fashion-forward thinkers march to the beat of their own drum. They know that the perfect swim wardrobe can consist entirely of handpicked separates, so every swim related outing is unique and showcases their natural sense of style. The best way to achieve your unique look is by selecting your favorite and most flattering separates.  
What is a swim separate? 
It's an individual swimwear piece that doesn't need to be purchased in a set. Whether it's a top or bottom, you can buy one item and match it with an existing piece you already own or select another new separate to go with it.
Let's say you already have a fantastic swim bottom you love, but want to make it look like a whole new suit with a brand new swim top! That's where mix and matching separates allows you to have the illusion of a robust swim wardrobe.
How should I mix and match?  
There are no rules! Be adventurous and play with patterns, florals, and clashing bright colors. The possibilities are nearly endless, and we created a helpful grid to give you some ideas from our Spring/Summer 2020 collection.
How should I mix different styles of swim pieces?
Think about where you wear your swimwear the most. Are you in a setting that requires a lot of movement, or is it a more hang-out and lounge vibe? That will determine how you mix tops and bottoms that may need to lean toward a more athletic and supportive nature or items that are simply for relaxation.  
We can't wait to see what you create.